As a Phoenix auto accident law firm, we see many different kinds of car crashes. The circumstances of your collision can determine whether a fault will be assigned to you or the other driver.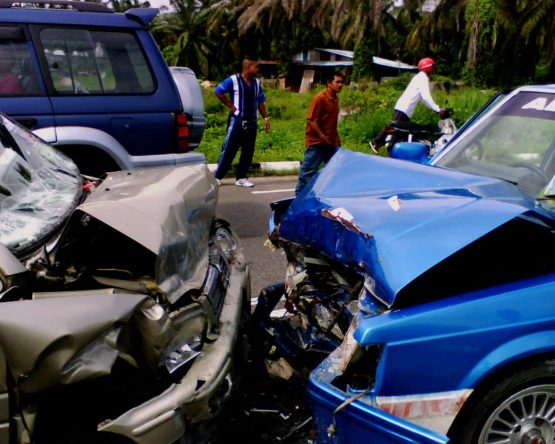 Ultimately, if the accident wasn't your fault, you are entitled to compensation for your damages under Arizona personal injury law.
The Most Common Types of Car Crashes in Arizona
No two auto accidents are just alike, but the following kinds of collisions are the most common in Arizona:
Head-On: These are, by far, the deadliest car crashes. The injuries tend to substantial, if not fatal, and may involve a claim for wrongful death.
Rear-End: When one driver crashes into the back of another vehicle, the rear-ender is almost always deemed to be at fault. To avoid rear-end collisions, be sure to follow the speed limit, maintain a safe following distance, and pay extra attention at stoplights and intersections.
T-Bones: The so-called "T-bone" wreck happens when one car hits another squarely in the side — usually at an intersection. The party with the right-of-way typically prevails.
Sideswipes: The sideswipe is similar to the T-bone, but it happens at an angle and is more commonly found in parking lots or at turns in the road. Here again, the right-of-way is relevant.
Merging Collisions: When a driver merges into another lane and accidentally hits a car in its blind spot, that driver is usually responsible for failing to make sure the lane was clear before merging.
DUI / DWT: Driving Under the Influence (DUI) and Driving While Texting (DWT) are both incredibly dangerous, and the distracted or impaired driver will almost always be at fault. Tragically, as with head-on collisions, the injuries from these accidents are frequently fatal.
A Phoenix Personal Injury Attorney Can Help
If you've been injured in a car crash in Arizona, an experienced attorney at Kamper & Estrada, PLLC can help you recover all of the compensation you deserve.
As a Phoenix auto accident law firm, we're able to take most cases on a contingency basis, which means we don't charge a fee unless we successfully reach recovery in your case. The initial consultation is completely free as well, so don't hesitate to get in touch with a lawyer in our office today.