There is some good news in the war on "intextication": the majority of American drivers now admit that texting while driving is dangerous.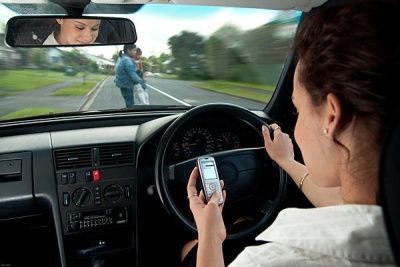 But there's bad news. Many of those drivers say that even though they know it's dangerous, they can't — or won't — stop.
Maybe that's not a surprise. Just take a glance at your fellow travelers the next time you're riding in a car. Cell phones aren't exactly hard to spot on the highway. As "screen mania" continues to sweep society, going "mobile in motion" is increasingly common.
A new report out of the University of Southern California, reported in USA Today, shows that 87% of people now consider texting or checking email while driving to be dangerous. That's an increase over some earlier studies. But 18% of those same respondents say they "cannot resist the urge."
Another 16% said they have a strong urge to check their phone every few minutes behind the wheel.
17% of Millenials report that they text and drive "often" or "always." Given that their generation accounts for a larger portion of drivers with each passing year, that's a disturbing trend.
Sadly, texting while driving continues to claim young lives with disturbing and heartbreaking frequency. Curbing the habit is absolutely necessary if we are to stop more young people from dying needlessly. Whether or not that is possible remains to be seen.
In the meantime, if you or a loved one has suffered injury because of a distracted driver in Arizona, the Phoenix car accident lawyers can help. Contact us today.