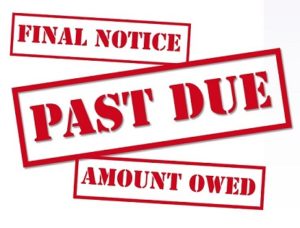 A Missouri jury ordered a debt buyer to pay nearly $83 million dollars to a Kansas City woman it pursued for a $1,000 credit card bill she didn't owe. The jury found Portfolio Recovery Associates LLC guilty of violating the Fair Debt Collection Practices Act, for which it will pay a fine of $250,000. They also maliciously prosecuted the woman, Maria Guadalupe Mejia, over debt that was not hers. For the malicious prosecution, the jury awarded her $82,990,000.
PRA Group Inc, the owner of Portfolio Recovery Associates, provided this statement:
"This outlandish verdict defies all common sense. We hope and expect the judge will set aside this inappropriate award, and we plan to file motions to make that request formally in the near term. Any fair reading of the facts of this case makes plain that a verdict of this size is not justice by any means, and cannot stand."
Portfolio Recovery is one of the nation's largest debt buyers. Debt buyers are companies that purchase delinquent debt from a creditor for a fraction of the face value of the debt. The company sued Mejia in February 2013 over the debt, though the actual debtor was a man in Kansas City, Kansas, with a name very similar to Mejia's. The company pursued her for the debt for 15 months after she first received notice of the lawsuit.
"The lawsuit terrified me," Mejia said. Fear is a common consumer response to debt collectors, whether the debt is legitimate or illegitimate. The first thing consumers should do when they hear a debt collector is ask the collector to validate the debt in writing—it's crucial to know your debt collection rights as a consumer so that you don't end up paying a debt you don't owe or letting the collection account unnecessarily damage your credit standing.
If you're unsure of how to approach a debt collection situation, you may want to consult an attorney. An attorney may review your case for free to help you understand whether the collector is violating your rights. If the debt is old, it could be past your state's statute of limitations for collection. One of the qualified attorneys can answer all of these questions and more.