Disney fans and patriots all around the country were rocked last week by the tragic news of a holiday celebration gone horribly wrong. According to The Hollywood Reporter, a respected trade publication, 22-year-old Devon Staples lost his life when he attempted to launch a firework off of his head on the 4th of July.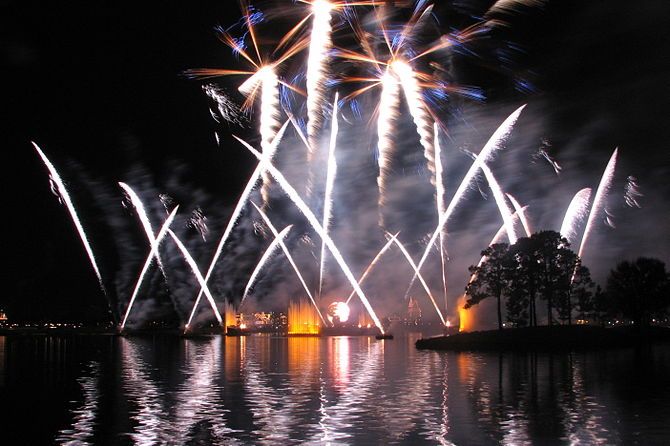 Staples had recently been employed as a cast member at Walt Disney World near Orlando, Florida, where he played popular characters like Goofy and Beauty and the Beast's Gaston. The latter is a newly created and highly visible role for the park's actors, responsible for many viral videos, one of which features Staples himself.
It isn't yet clear whether Staples was fully aware of the danger he'd placed himself in. Investigators report that the firework was loaded upside down in its mortar. Whereas the explosion would normally have projected upward and into the sky, it projected into Staples' head instead, killing him instantly.
Staples' brother, Cody, insisted that the fiasco was an innocent prank gone wrong. "Devon was not the kind of person who would do something stupid," Cody told The New York Daily News. "He was the kind of person who would pretend to do something stupid to make people laugh."
"There was no rushing him to the hospital," Cody continued. "There was no Devon left when I got there."
Staples' mother, Kathleen, similarly stressed that the tragedy wasn't intentional. "That would've been suicide," she said, according to The Hollywood Reporter. "He believed it was a dud; he stuck it over his head and he was goofing off."
The story is absolutely heartbreaking, and it serves as a sobering reminder that fireworks are dangerous. As Phoenix personal injury attorneys, we've seen far too many stories of accidental explosions, defective firework products, or accident victims who were simply in the wrong place at the wrong time.
While Independence Day is the biggest day of the year for fireworks, they remain popular throughout the summer months and well into Labor Day (often even where the specific type of firework isn't permitted).
This summer, please make a habit of following firework safety rules and obeying all of the applicable local laws in your area. Even simple accidents can have tragic consequences. Let's all work together to make Arizona a safe place for festive fun.