Car accidents happen. What do you say when the officer arrives at the scene? Do you even say anything at all? It all depends on your personal situation and the facts of the case.
There is a wide range of car accidents. Some have little or no damages, like when a car taps the bumper of another at a stoplight. Others involve major damage to all cars involved, sometimes including serious injuries or deaths of drivers, passengers, or even pedestrians.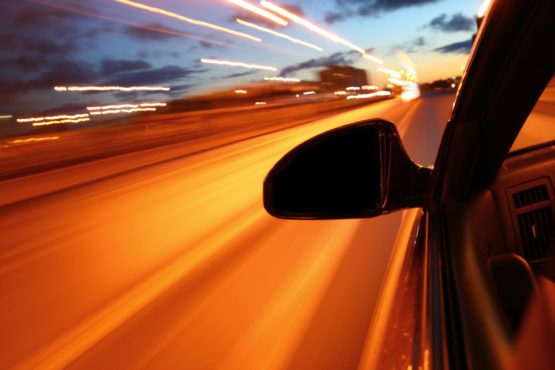 Regardless of how big or small the accident may be, one thing that all accidents have in common is that the police are almost always called to the scene, either by someone involved in the accident or by a witness. It could be because someone's hurt or because most people know that a police report is critical when it comes to insurance and figuring out who is liable for the damages.
When Police Arrive
When the police arrive, a brief investigation into the incident begins almost immediately. The officer needs to figure out, if at all possible, who is at fault for the accident. Usually, the driver at fault will be issued a ticket or traffic citation to the driver at fault.
What is your role in the investigation? It is up to you! You can talk to the officer and attempt to explain what happened. Most drivers will freely talk to the police and answer their questions. Most of the time, there's nothing wrong with that. However, whether you think you caused the accident or not, be careful what you say. Without even knowing it, you may make the officer think that you caused the accident, either solely or partially. Choose your words carefully and stick to the facts.
Obviously, you don't have to say anything at all. In most states, all that is required is giving the officer your driver's license, vehicle registration, and proof of insurance. If you do choose to say nothing, the officer may make a determination on his own and give you a ticket, but you can always go to court and tell your side of the story there.
Celebrity Example: Tiger Woods
In many car accident cases, it is usually a good idea to talk to the police and give your side of the story. This is especially true when there are no injuries and light to moderate damages to cars and other property. You may be able to convince the officer that you are not at fault for the accident.
Your personal situation and the facts of the accident may change that general rule, though. Police reports are public records, which means anyone can access them once they are filed. If there's something embarrassing connected to your accident and you don't want anyone else to know about it, then you may not want to talk to police. Likewise, it is a good idea to remain quiet if you could be charged with a crime other than the accident itself.
We can see an example of this through one of our society's biggest icons, Tiger Woods. Woods was involved in a single-car accident when he crashed his car while leaving the driveway of his home. Apparently, he was injured in the accident and was taken to the hospital. Despite initial reports that Woods had agreed to talk to the police during their investigation, he never did so. Instead, he only gave the information required by law: his driver's license, vehicle registration, and insurance information.
Why was he silent? There is speculation that the accident was connected to a domestic violence dispute between Tiger and his then-wife regarding his extra-marital affairs with other women, which, again, is also speculation. Some reports also indicated that Tiger was under the influence of prescription medication at the time of the accident.
Did Woods make the right choice? Even experts aren't sure, but if either the domestic violence or medication stories have any truth behind them, it's easy to see why Tiger refused to explain himself to the police.
What Will You Do?
If the time comes and you're in an accident, what do you say to the police? There are two options: Explain yourself or say nothing. The choice is yours. If there's something you want to keep quiet about the accident or if there's a chance that the accident could lead to more legal trouble, don't be afraid to exercise your right to remain silent. Remember when choosing to remain silent that there is a possibility of a heightened investigation of the accident as well as a traffic citation on the spot.
If the accident is just your average fender bender, it's probably safe to explain yourself to the police. Just be careful not to implicate yourself. Stick to the facts. Don't apologize. Don't admit fault. Be calm and polite and let the officer make a decision. If you don't agree with them, you can always challenge the ticket in court.
If you or someone you love has been involved in or injured in a car accident, please don't hesitate to contact today!