Pain is Funny 
It's not nice to laugh at people when they get hurt, but we've all gone down the rabbit hole of YouTube and watched our fair share of failed twerking shots. Heck, even the most laughable moments on America's Funniest Home Videos involve a rake to the face or a wincing kick to the groin. Well, move over Bob Saget, there is a new pain comedian in town.
America's beloved daytime talk show host, Ellen DeGeneres, announced on her show Monday, March 20, 2017, that she had suffered a personal injury. Very personal, in fact, because she caused the injury herself. Well, that's not entirely fair. She and two glasses of wine caused the injury.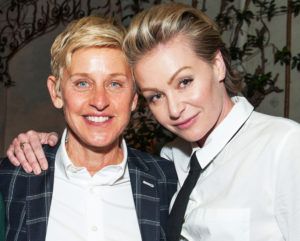 Ellen DeGeneres: She's just like us!
On the way home from a dinner party when the toxic combination of alcohol, steps, and overly excited dogs caused her to trip and jam the tip of her ring finger into the door. A trip to the emergency room revealed the fingertip was only dislocated, and not broken as Ellen had feared. She jokingly recalls, "It turns out I didn't break it- I dislocated my finger. Which is an incorrect term, because I knew where it was located."
Ellen somberly reassured her audience that she wasn't going to let a broken finger beat her, stating ". . . I know what you're thinking: 'How can you host a show without the tip of your finger?'" Yet she toughed it out and managed through somehow. You can watch her whole stand-up routine about the incident here.
She'll be fine, will you?
Funny as Ellen is (and she seems to be healing well) not all injuries are so lighthearted. Ellen doesn't need an attorney to help her through this traumatic life event, mostly because it was her own fault. But that's not always the case with injuries.
If you've been injured through no fault of your own in an auto accident or a slip and fall, consider talking with a personal injury attorney.  Contact us for a free consultation with one of our experienced attorneys.