A new report from WebMD suggests that younger generations may be at an increasingly lower risk for dementia, despite previous reports that conditions like Alzheimer's are actually on the rise.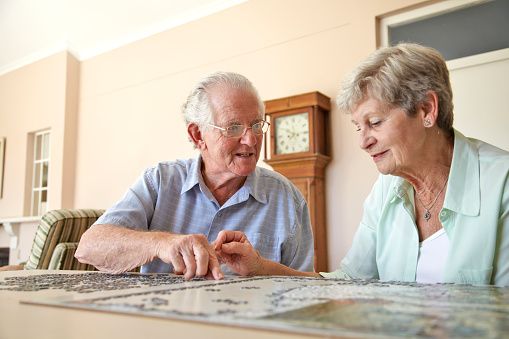 The study looked at nearly 1,000 elderly New Yorkers and compares those born between 1916 and 1930 to those born in 1931 or beyond.
Once they hit age 70, the pre-'31 group began to develop dementia at a rate of 2.2% per year. Meanwhile, the younger group's rate was substantially lower — just 0.4% per year.
What accounts for that contrast? Experts suspect it might be related to improvements in heart health. The 1931-and-after group showed a similar drop in the rate of cardiovascular disease, matching similar patterns in several overseas studies.
Scientists already know that heart disease and the factors affecting it (blood pressure, diet, body weight, exercise, and drug and tobacco use) are relevant risk factors for dementia, but these latest findings might suggest there's more to that relationship than previously realized.
Then again, it's unlikely that "the cardio connection" tells the whole story. Unrelated studies have recently revealed that many other factors — blood sugar, diabetes, cognitive stimulation, and social activity, among others — correspond with dementia rates.
Furthermore, the new WebMD report observes only a correlation between the declines in dementia and heart disease. Whether that correlation is causal remains unknown.
Still, new knowledge is always valuable. We've seen a flood of new reports on Alzheimer's and dementia in recent months, and they are slowly piecing together a puzzle that might lead to major breakthroughs in dementia prevention and treatment.